Our workshop sessions let you directly question experts like Charlie Shrem who are familiar with your business ideas from the wargame sessions.  In small group discussion with blockchain technology and marketing experts you'll get specific recommendations to improve your plans.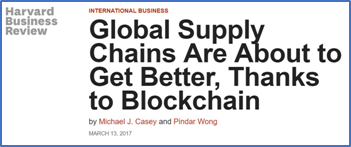 As a Harvard Business Review article explained, cryptocurrencies like Bitcoin and blockchain technology are "unleashing an explosion of creative and entrepreneurial activity" that will disrupt financial services, destroying some firms while new services and firms will create immense new wealth.
Blockchain will not just revolutionize the financial system, but impact many industries, since the global distributed ledger enables the secure transfer of anything of value — money, titles, deeds, music, data, intellectual property, and even votes. New markets will evolve with buyers and sellers able to contract more easily.  Supply chains and many aspects of business face massive disruption.
As the Harvard Business Review authors emphasized, "preparing for these changes means investing in research and experimentation. Those who do so will be well placed to thrive in the new, emerging financial system."
Business Strategy Wargames
Business Strategy Wargames are a proven methodology to improve strategies and stress test new product and service ideas.  In our blockchain/cryptocurrency wargame, you will engage with and learn from other individuals and companies in a simulated environment as organizations promote potential initiatives while reacting to technological and regulatory changes and competitive responses occurring over the course of the wargame.  A team of experts will assess the initiatives and responses. In workshop sessions, consult with our technology and business development experts about your specific issues.

How will you benefit by attending?
1.  Learn from report on "Mistakes businesses are making in pursuing blockchain" provided to attendees prior to wargame, briefed in keynote address by Bitcoin expert Charlie Shrem
2.  Discover problems and fixes for specific business ideas you submit as "Initiatives" that are evaluated, challenged, and improved during the wargame
3.  Get feedback from discussions with blockchain technology and business development consultants during workshop sessions
4.  Get a confidential report on key findings in the wargame and private, your eyes only, feedback report and recommendations by our staff and experts on your specific business initiatives and ideas
Subject Matter Experts at Blockchain and Cryptocurrency Strategy Wargame and Business Development Workshop
| Charlie Shrem | Founder of the Bitcoin Foundation, former CEO at BitInstant LLC, an early Bitcoin start up. Chief Operating Officer @ Jaxx.io, business development for online payment platform Payza, leading expert in blockchain and cryptocurrency technologies. |
| --- | --- |
| Jason Mongaras | Software engineer with blockchain experience in Distributed Ledgers (BigchainDB, Fabric), Smart contracts (Ethereum), Decentralized Cloud Storage (Storj), Cryptocurrency (Mining, Exchanges, trading), and Identity Management. Experienced in financial and security solutions, algorithmic programming, financial trading software, and business development. |
| Dr. Drew Miller | Director of Advanced Analysis Applications, Manager in Corp Planning and Development at ConAgra, VP Securities America, business development, management consulting, strategy wargames, game theory; CMA, CM&AA, CFP. |
| Jamil Hasan | President of Minerva Data Advisors, blockchain business development advisor, former IT and Operations Manager at AIG, Coach, Lean Six Sigma Master Black Belt; CM&AA. |
| John Murphy | 25 years business consulting and executive management, COO of TIS Worldwide, a resourcing and software development firm, Vice President, Worldwide Sales, Operations and Consulting at Lotus Development Corporation, Director of Business Planning at The Travelers Corporation. Master's degrees in Computer Science and Management/Finance, Rensselaer Polytechnic Institute. |
| Drew Grant | 25+ years of IT experience in Enterprise Software and SaaS Sales and Marketing in start-ups and large corporations. Developed Quant Models and Quant Strategies for Hedge Fund, experience doing capital raises for IT firms. |
| Dr. Byron Winn | Founder of Eos Consulting, a strategy consulting firm. Senior Project Leader at consulting firm Monitor Group, Vice President of Enamics, a software firm. A Teaching Fellow at Harvard University where he earned his MA and Ph.D.,Former AF fighter pilot. |
Download Business Wargames and Workshop Program and Agenda
Please fill out the information below. When you hit submit, the program and agenda will be available as a PDF.
March 2018
Blockchain/ Cryptocurrency Wargame - Colorado Springs
Exploiting the Blockchain/Cryptocurrency Revolution
$4,000
April 2018
Blockchain/ Cryptocurrency Wargame - Colorado Springs
Exploiting the Blockchain/Cryptocurrency Revolution
$4,000